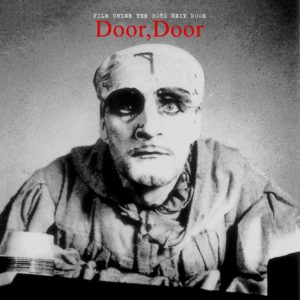 David Bowie, Pink Floyd, The Doors, Ramones, Gorillaz, The Boys Next Door y un largo etcétera de discos exclusivos para el RSD
Un año más, Warner Music Spain tiene el gusto de comunicar su lista de lanzamientos para el Record Store Day, la fiesta de celebración de las tiendas independientes que este año tendrá lugar el 18 de abril.
Desde su primera edición en el 2011, Warner Music Spain ha aportado un consistente plan de lanzamientos con ediciones muy cuidadas para coleccionistas y amantes a la música. RSD sigue siendo una fiesta  para los  amantes del vinilo y aficionados que reivindica la búsqueda y la adquisición de discos en formato físico.
En la lista de lanzamientos internacionales destacan clásicos como David Bowie, Pink Floyd, Ramones, The Doors, Fleetwood Mac, Lou Reed & John Cale o Grateful Dead. También podemos encontrar rarezas 100% RSD como The Boys Next Door, el primer grupo de Nick Cave, germen de The Birthday Party, Quatro, Scott & Powell, super grupo formado por la élite del glam rock; Suzi Quatro, Andy Scott de The Sweet y Don Powell de Slade, o directos grabados para la BBC de The Pogues (1984/85) y Hawkwind (1972). Entre los vinilos de grupos actuales destacan una edición a 45rpm del último álbum de Black Keys "Let´s rock"  a 45rpm o dos vinilos con caras B, remixes e inéditos de Gorillaz.
La lista de discos nacionales se comunicará en los próximos días
Alice Cooper      Live From The Apollo Theatre Glasgow, Feb 19, 1982       2LP
Alphaville            Sounds Like a Melody    Maxi 12″
America               Heritage II           LP
Annihilator         Triple threat       LP
Biffy Clyro           Moderns             Single 7″
Black Sabbath   Evil woman/ Don´t play                Maxi 12″
David Bowie      ChangesNowBowie        LP
David Bowie      ChangesNowBowie        CD
David Bowie      I'm Only Dancing (The Soul Tour 74)       2LP
David Bowie      I'm Only Dancing (The Soul Tour 74)       2CD
Dexter Gordon The Squirrel (Live in Montmatre, Copenhagen 1967)       2LP
DIO        Annica  EP
Emerson, Lake & Palmer              Live at the Waterloo      LP
Erasure                Blue Savannah  LP
Fatboy Slim        Sunset (Bird of prey)      MAXI 12″
Fleetwood Mac The Alternate Rumours LP
Frank Marino    Real Live              2LP
Gary Clark Jr.     Pearl Cadillac (feat. Andra Day) Single 10″ blanco
Gorillaz G-Sides LP
Gorillaz D-Sides 3LP
Grateful Dead   Buffalo 5/9/77   5LP
Greg Dulli            A ghost                 Single
Hank Williams   March of Dimes                LP
Hawkwind          Hawkwind: At The BBC – 1972     2LP
Jethro Tull           Stormwatch 2    LP
k.d. lang               Drag       2LP
k.d. lang & the reclines  Angel with A Lariat          LP rojo
Keith Richards   Hate it when you leave Single
Lou Reed & John Cale    Songs for Drella 2LP
Madness             Work, Rest & Play MAXI 12″
Mark Snow        The Truth And The Light (Music From The X-Files)            LP verde
Morrissey           Honey, you know where to find me        MAXI 12″
Motorhead        Ace of Spades SINGLE 7″
My Chemical Romance  Life on the Murder Scene            LP claro manchas rojas
Nazareth             Love hurts/This flight tonight     MAXI 12″
New Order         Peel Sessions     Maxi 12″
New Riders Of The Purple Sage FIELD TRIP          2LP
Ol' Dirty Bastard               Return To The 36 Chambers: The Dirty Version (25th Anniversary Edition)           9 singles 7″
Pink Floyd           Arnold Layne (Live at Syd Barrett Tribute, 2007)                Single 7″
Pretenders        Live! At The Paradise Theater, Boston 1980          LP
Quatro, Scott & Powell Quatro, Scott & Powell LP blanco
Ramones            It's Alive II           2LP
Randy Newman The Natural        LP azul
Ravi Shankar      Chant of India    2LP
Skid Row             Slave to the Grind           3LP rojo
Status Quo  Ma Kelly´s Greasy spoon     LP
Supergrass         Caught by the fuzz          Maxi
Tegan And Sara Tonight We're In The Dark Seeing Colors              LP violeta
The Black Keys  "Let's Rock" (45 RPM Edition)    2LP
The Boys Next Door        Door, Door         LP rojo
The Doors           The Soft Parade: Doors Only Mix              LP
The Kinks            The Kink kronikles           LP
The Notorious B.I.G.      It Was All A Dream: The Notorious B.I.G. 1994-1999         9LP
The Pogues        At The BBC 1984               LP
The Replacements          The Complete Inconcerated Live              3LP
Varios The ska (from Jamaica)                    LP
The Specials       Dubs      Maxi 10″
UFO.     Live in Youngstown         2LP
Ultravox              Sleepwalk           Maxi 12″
Varios   Dance Craze       LP
Varios  This are Two Tone            LP
Various Artists  Austin Powers: The Spy Who Shagged Me OST   LP
Various Artists  Austin Powers in Goldmember OST        LP oro
Various Artists  The Virgin Suicides OST LP rosa
Various Artists  Clapton, Sanborn, Kamen. Lethal Weapon OST  LP
Various Artists  Batman & Robin OST      2LP verde y azul
Various Artists  Phenomenon OST           2LP azul
Various Artists  Psyché France, Vol. 6 (1960 – 70)              LP
Warren Zevon  Warren Zevon's Greatest Hits…According To Judd Apatow           LP
Varios   Wilcovered         2LP